PPC Agency Bristol
Google Ads Management in Bristol (and beyond!)
I'm more than just a PPC Agency in Bristol
Looking to increase traffic to your business's website? Utilise the power of pay-per-click advertising and partner with BrisTechTonic, your leading PPC agency in Bristol.
Partner With an Expert Bristol PPC Agency
Put simply, PPC is a digital advertising model that is used to drive traffic to websites. It is an important part of a business's digital marketing plan, along with SEO and other strategies.
Effectively, an advertiser (a business) pays a publisher every time an advertisement link is clicked on by an online user. For this reason, it is also known as the cost-per-click (CPC) model.
There are many benefits to businesses utilising PPC. Some of these include
Reach audiences cost-effectively

Provide instant traffic

Drive warm leads

Lead to positive ROI
User data helps with SEO strategy

Offer multi targeting options

Benefit social media strategy

Allow for smart retargeting
Why BrisTechTonic?
Undoubtedly, businesses large and small in Bristol and surrounding areas can benefit from PPC. However, not every business has the time, resources, and know-how to make the most of Google Ads. That's where BrisTechTonic comes in. I work with "Mum and Dad" businesses and freelancers who are looking to gain an edge with effective digital marketing strategies.
If you are interested in learning more about Ads and how it can help your business to grow, then get started with a PPC Discovery Call.
Plans and pricing
All plans are tailored to your website, your business and your goals.
Search Ads
£479/month
Ideal for businesses wanting to appear in search results for customers to get in touch
Get customers calling you or visiting your website with the click of a button

Personalised Report

Minimum £250/month Google Ad Spend
Remarketing
£479/month
If you're already getting visitors and want to advertise to them after they leave your site
Show ads to your customers after they leave your site!

Personalised Report

Minimum £250/month Google Ad Spend
Full
£669/month
Perfect for smashing the competition. Includes Call Only, Remarketing & more
Customised & optimised landing page design

Weekly customised reporting

Minimum £1000/month Google Ad Spend
All plans are for a minimum of 3 months, and will then renew monthly. Each plan requires a one time £379 onboarding fee. Each plan includes complete setup and management, Keyword Research, Campaign Design, Ad copy creation, Campaign setup and Daily Optimisation. Ad Spend is paid directly to Google. Other conditions may apply.
Search Ads
Search Ads are another effective way of positioning yourself in front of potential customers when they are searching for related services and products.
Effectively, search ads allow visitors to click or call a business directly from the search page, perfect for users who are searching on their mobile devices. It gives them a means of instantly connecting to a business when they are actively searching for related services and products.
They are a great option for online users who have an immediate need, are searching for solutions, and wish to speak to an expert right away.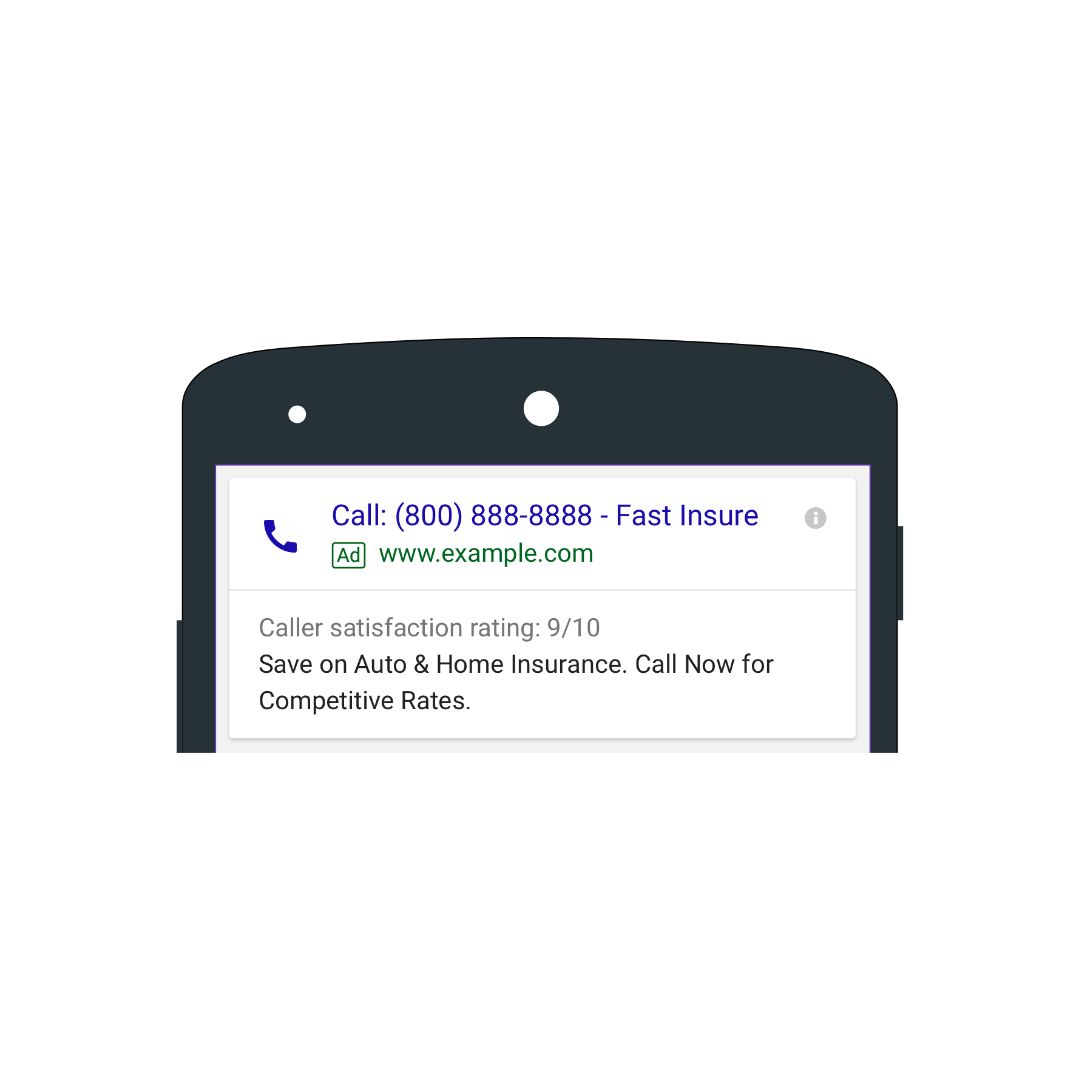 Remarketing PPC Ads
One of the strongest conversion tactics in digital marketing today is remarketing. Search engines (such as Google) allow businesses to serve advertising to previous visitors of their websites, enticing them back to a website to convert on previous interest.
Remarketing is important given that a large percentage of first-time website visitors don't make a purchase. PPC remarketing ads help remind website visitors of your brand. The ultimate goal is to convince them to return to your website and complete a purchase.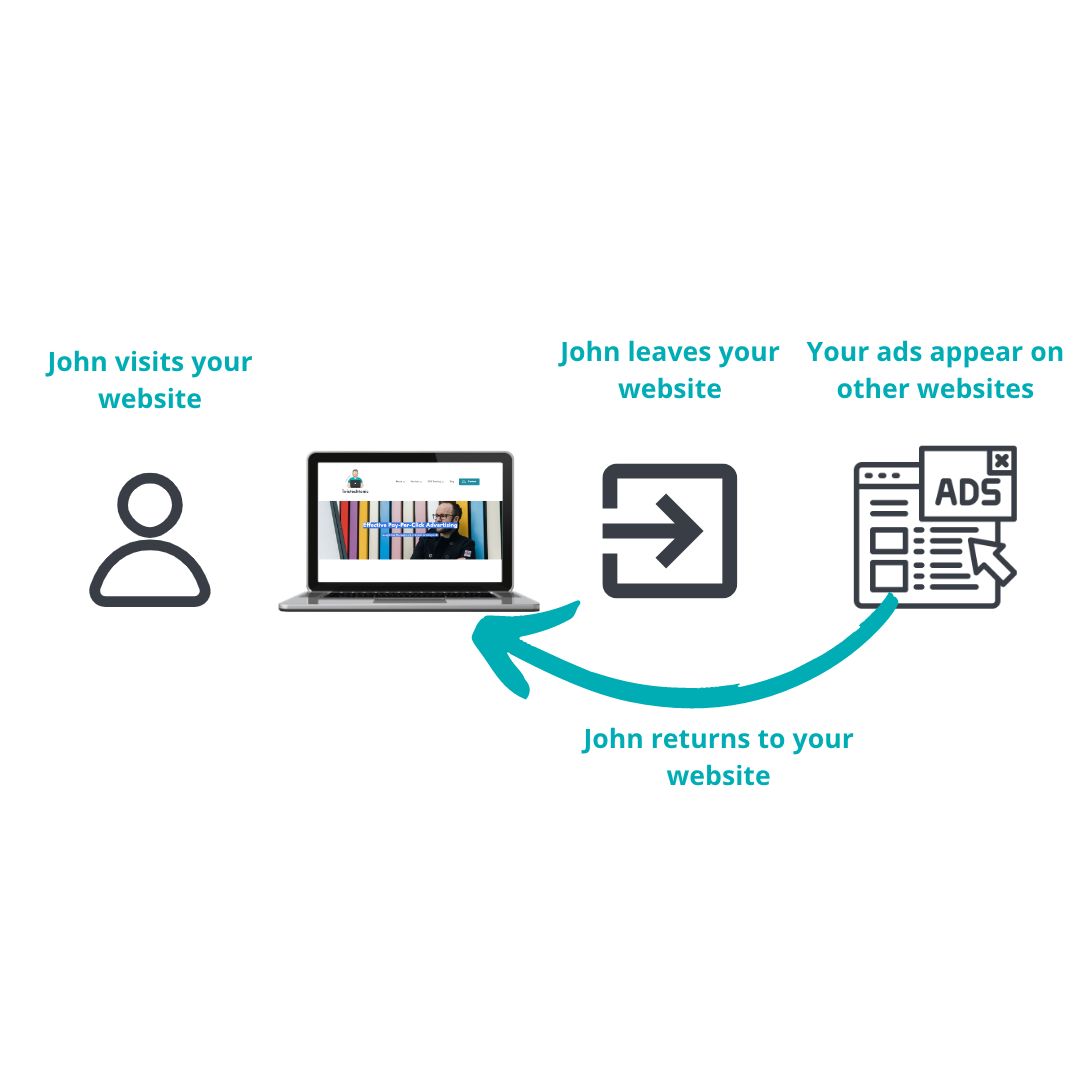 Full PPC Package
In this package you get everything from Call only and Remarketing, plus a fully managed paid advertising service that allows you to advertise
your business through the Google Search, Display, Youtube, and Shopping network. a purpose-built landing page where visitors land once they click on a Google Ad. As with all landing pages, it has a number of purposes. These include:
Persuading online users to convert
Buying a service/product
Sign up for a newsletter
Register for an event
Contact a business
The benefits of building a custom landing page include higher conversion rates, better Google Ads Quality Score, better online user experience, and more.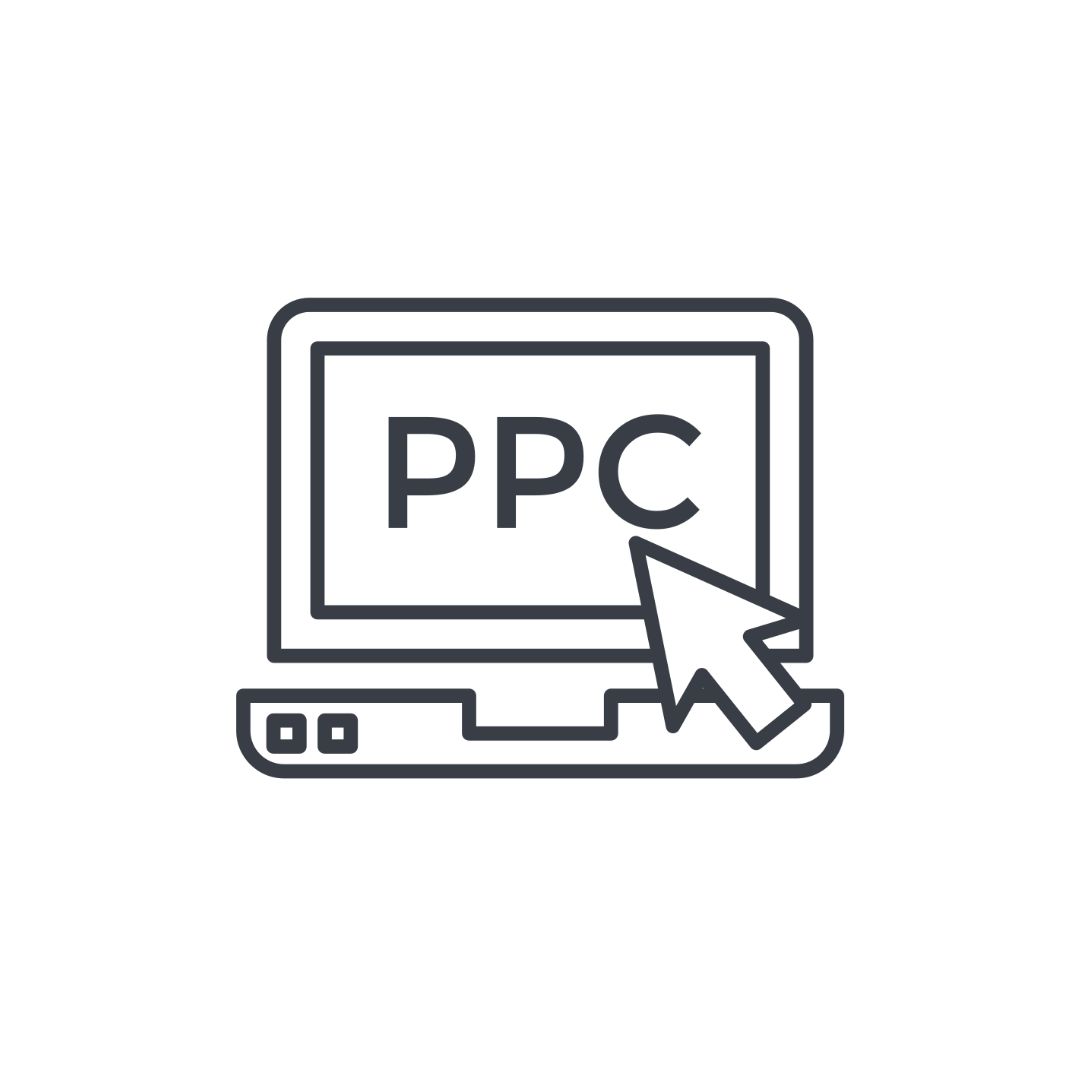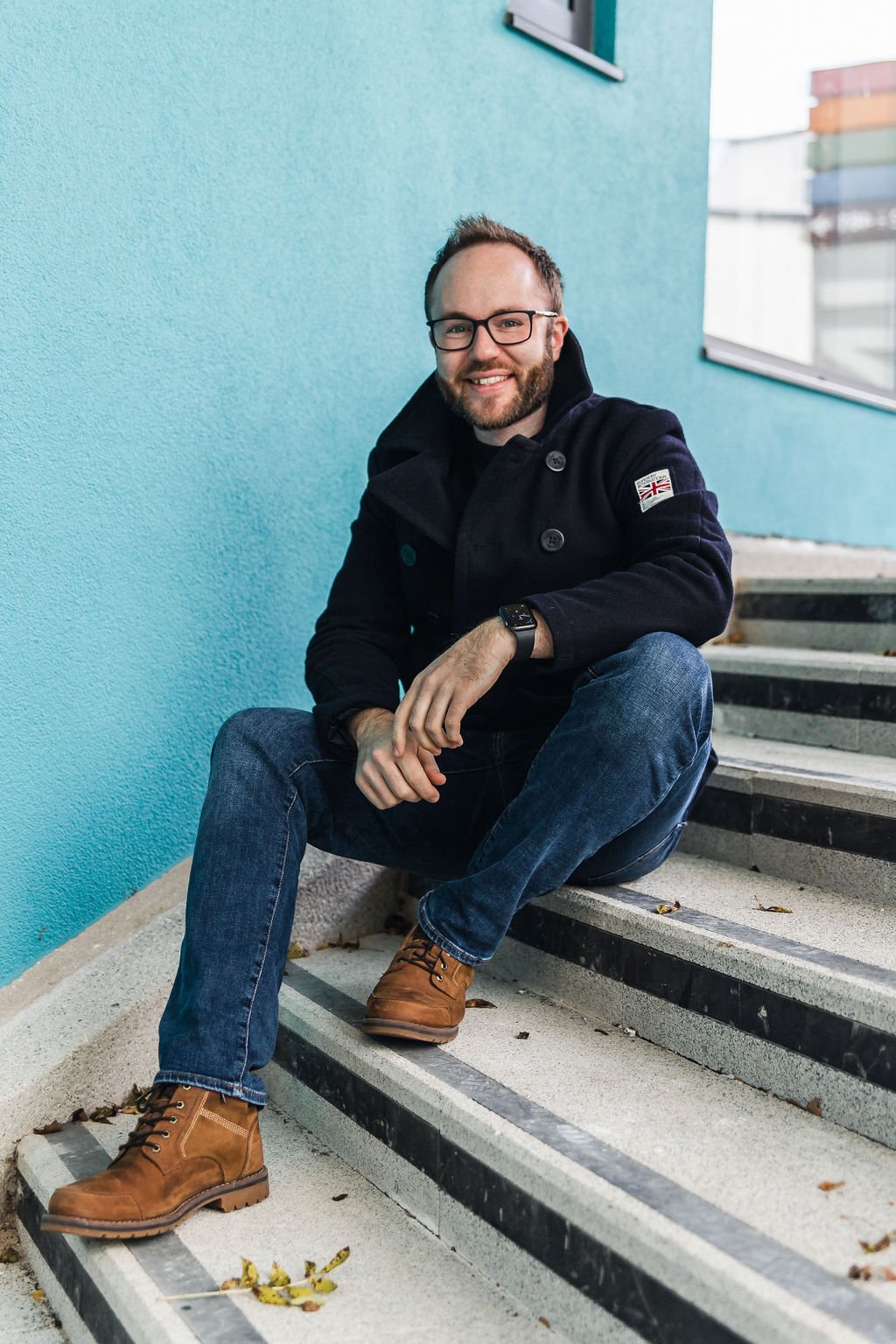 Google Shopping PPC
If you have an online store that you would like to grow, then Google Shopping is your friend. Effectively, Google Shopping allows online users to view paid advertisements that feature a business's products on the Google Search platform. It's an extremely powerful tool for driving new revenue for online stores.
When an online user sees a particular Shopping advertisement and clicks on it, they will be taken directly to the product page. With just a few clicks of the mouse, online users are able to view, research, and purchase relevant services and products.
These advertisements differ from traditional text advertisements in that they include information such as cost, photography, and even customer reviews.
In addition to the above services, we help businesses with other areas of digital marketing. Contact me today to learn more about how we can help.
Why Choose Our PPC Marketing Agency in Bristol
Our Google Ads services are designed to put your business front and centre online. We understand that digital marketing and PPC can be complicated for many businesses. Here at BrisTechTonic, we simplify everything.
Starting getting qualified leads on demands, improve your conversion with proven landing pages, and know exactly what is happening with your campaign with our transparent reporting.
To get the most out of running paid traffic, it's important to take a multi-faceted approach. That involves strategy, knowledge, creativity and more, which is exactly why we are the trusted PPC agency in Bristol.
Quick setup
We'll get you set up and onboarded in no time to start seeing results ASAP.
Cheerleader
I'm on the end of an e-mail or WhatsApp - and always here to help!
Goals
Having a goal means creating steps to get you there, we work this out together.
Drive people to your products and services
At BrisTechTonic, we're not like any other Bristol PPC companyand we're proud of that fact. Keep reading below to see why we are the PPC company that you can trust to grow your business and what our clients have to say about us.
Frequently asked questions
Here are some of the most commonly asked questions I get asked
What is PPC marketing?

PPC Marketing, also known as Pay-Per-Click Marketing is another term used for Google Ads. It's all about getting your results in search engines via paid Ads. This can be through Call Only Campaigns where people call you directly, Remarketing where your ads will be shown to people on other websites, after they've left your site, or Full Lead Generation where it goes both, and includes a highly optimised for conversion landing page.
How much does PPC cost in the UK?

PPC costs vary throughout the UK; if often depends on what your goals are. I've got some really simple (and very competitive) PPC packages that I've created over the years. Costs start at £479 a month + Ad Spend.
What does PPC stand for?

PPC stands for Pay-Per-Click, because that's essentially what you're doing! Paying for someone to click on your result.
What is PPC?

PPC is essentially "Google Ads" . PPC is all about optimising your ads to get in front of people really quickly. It's really good for people who are looking for quick turn arounds of business, or running a promotion or seasonal sale.
What is a PPC campaign?

A PPC Campaign is all about getting your ads in front of people really quickly; it's all about optimising the words, location and target audience - it takes daily tweaking and constant monitoring to keep up with trends and in front of your ideal client.
Who do we pay the ad spend to?

You'll need to have a Credit Card on file with Google Ads. All Ad spend is paid directly to Google.
How long do campaigns take to set up?

Our goal is to have your campaign up within 5-10 business days from the date you sign the contract. Reminder: You will also need to approve the campaign via email before we can get it live in Google.