SEO Trends to Look Out for in 2023

BrisTechTonic
By now, everyone knows digital marketing is the most effective way to get noticed on the web. As we enter 2023, businesses are looking for the latest search engine optimisation (SEO) strategies to boost visibility.
The most crucial aspects of SEO remain in place. Keywords, SEO backlinks, meta tags, and organic content marketing are still your starting place.
We will discuss five SEO trends to incorporate into your ongoing marketing strategy. Keep reading to learn more about what they are and how they can benefit your business.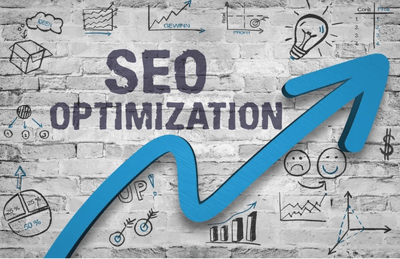 1. Expertise, Authoritativeness, and Trustworthiness Leads SEO Trends
Have you heard of Google's EAT? It's how Google rates the content on your website. Gone are the days when people could build a website and use black hat SEO tactics to rank on search engines.
Today, Google wants website content to show you're an expert in your field. It looks for authoritative voices in blogs and other written and video content. Last, it wants to verify you're trustworthy regarding the product or service you're providing.
EAT isn't new, but it is increasingly becoming a powerful tool that promotes authentic websites.
2. Expand Your Content
Long-form content is making a comeback in SEO trends. Users are looking for quality content that informs and engages. If you want to keep people on your site longer, provide informative content they can use.
Your business SEO plan should include strong writers who can write copy about your products, services, and industry news. Ensure that the content is easily shareable via social media and email.
3. Get in Front of the Camera
Video continues its rise in popularity. Today, we see more business owners get in front of the camera to market their brand. It is an awesome company SEO technique that will continue to grow.
Video advertising is replacing television ads in many areas of marketing. You can also monetise your video content on streaming and social media platforms that offer business plans.
4. Build On Your Mobile Experience
By 2025, nearly 3.7 billion people will access the web using smartphones. Having mobile responsive and mobile-friendly websites is essential. Replicating the same experience users get on desktops and laptops follows SEO trends.
Google offers a mobile usability report to help companies test their business SEO effectiveness.
5. Get Comfortable with AI
Artificial intelligence is increasing the ways we interact with online contact. You'll need it for business SEO if you want to increase digital marketing engagement.
You can improve your results by exploring these AI SEO trends:
Chatbots

Personalisation

Smart content
All three help build better relationships with current and future clients. Just as search engines use AI for ranking results, business SEO should use it to improve their results.
Start the New Year Off Right!
With these SEO trends in place, you're sure to get off to a great new year. Remember, consistency is essential. Keep your website and social media current by posting new content regularly.
Do you want to learn more about SEO or how to use these techniques in your digital marketing campaigns? Click here to learn more about SEO for beginners.