SEO Training Guide to Crafting Backlink Strategies

BrisTechTonic
When it comes to SEO and the different tactics one can use to increase your search engine ranking, it's no secret that backlinking can help you there.
Did you know that if you opt for paid backlinks though, you can pay upwards of £300 per link? Although this may not be a bad idea, there are other ways for you to craft effective backlinking strategies if you have the proper SEO training.
You know that backlink strategies are necessary for your SEO efforts to show positive results, so keep reading this guide to find some great tips and tricks.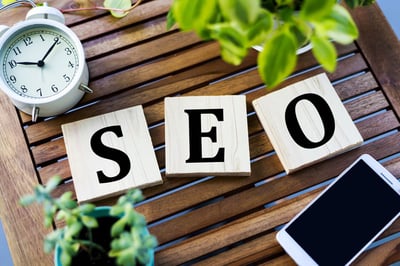 SEO Training: What Is Backlinking?
When someone inserts a link on their website to your website or vice versa, they are termed backlinks. Backlinks are, in essence, votes that are created for a page by search engines.
Backlinks are effectively a signal of content quality in Google's algorithm.
The most important thing that you need to know about backlinks is that quality matters over quantity. It's great to have many links pointing to your site, but at the end of the day, you want them to be relevant and you want them to be on high-quality, authoritative websites.
The Foundation For Your Backlinking Strategy
No strategy is solid unless it is built upon a good foundation. The foundation for backlinking is based on two actions:
Someone else sees your content on the internet and decides to link to it on their website

You give someone your content and you hope that they decide to link to it
What you don't want to do is mail everybody you come across and start spamming them to link to your content! Rather, you should approach websites strategically in the light of making your brand good look and finding the highest quality backlinks.
Base Your Strategy on Competitors
One way to build good backlink strategies is to research what your competitors are doing and what backlinks they are hosting, as well as where their backlinks are coming from.
It also helps if you analyse their keyword usage. Putting the two together can help you figure out how to get a step ahead of them.
Guest Posting as a Strategy
Another great way to get quality backlinks that point back to your website is to guest post on other websites. Obviously, you're going to want to approach sites that are authoritative and relevant to your brand and your target market, in a sense.
By successfully writing guest posts and having them published, you can place valid backlinks for yourself.
Success With SEO Backlinks
SEO training should cover the subject of backlinking extensively since it forms such an integral part of your strategy and your tactics.
Remember though, when it comes to organic SEO efforts and increasing your ranking, always prioritise quality over quantity.
Search Engine Optimization can seem overwhelming which is why we don't want you to go just yet, we've got a crash course on SEO that's just perfect for you to learn just what you need to get started.