Index more Pages

BrisTechTonic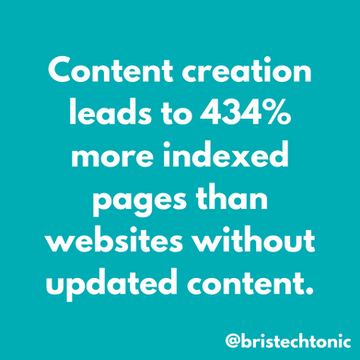 Content Creation and Content Marketing
Before you start to create your content, have a clear understanding of your target audience. What do they want to know about? What will resonate with them?
For instance, if your readers are millennials looking to start their own business, you probably don't need to provide them with information about getting started in social media - most of them already have that in hand. You might, however, want to give them information about how to adjust their approach to social media from a more casual, personal one to a more business-savvy, networking-focused approach. That kind of tweak is what separates you from blogging about generic stuff to the stuff your audience really wants (and needs) to hear. Don't forget; you may think "my readers have heard all this before". That's right, they might. However, they've never heard how you tell it. In an Architecture world, we refer to this as a View Point. Think of it as selling the same story to an instruction manual lover and a comic book reader in the same blog post. You want to put information relevant to your audience but also enough detail to show that you're informed on the subject.
Customise your theme
Once you have your content strategy set up, customise the appearance of it to reflect the theme of the content you plan on creating.
Are you writing about sustainability and the environment? Green might be a color to keep in mind when designing the look and feel of your blog, as green is often associated with sustainability.
If you already have a website and are writing your first blog post for that website, it's important that your blog is consistent with this existing website, both in appearance and subject matter. Two things to include right away are:
Logo. This can be your name or your business's logo, either one helping to remind your readers who or what is publishing this content.

"About" page. You might already have an "About" section describing yourself or your business. Your blog's "About" section is an extension of this overview statement. Think of it as your mission statement, which serves to support your company's goals.
Before you write anything, you need to pick a topic. For example, if you're a master cake maker, you might start out thinking you want to write about the classic Victoria Sponge.
By creating content throughout your site, you'll have more content for Search Engines to scan and therefore; more content to get found!
Do you need Copywriters to help create your content with effective keywords? Contact BrisTechTonic to discuss pricing for content creation.