Local Business?

BrisTechTonic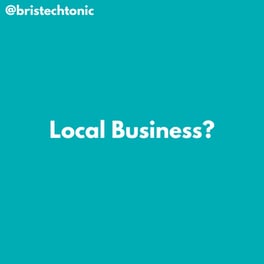 Are you a business with a high street presence?
Getting found locally in search results is really important, especially if you are reliant on passing trade.
Ask yourself; do I want to get found by visitors, for selling a product local to my area or for something that's linked to my town?
If you answered yes to the above, you're in luck, I'll tell you how you can do this!
There are typically 4 things you want to do to get found with local SEO:
1) Make sure your page name includes the area
2) Make sure the URL of the page includes the area
3) Include the town in the first heading
4) Geo Tag your images
5) Name your images, for example; shop-in-bristol.jpg
6) Add ALT Tags of "Shop in Bristol"
Also, try to add some META data for your location, for example, here are the Meta Tags for Bristol:
<meta NAME="geo.position" CONTENT="51.443783; -2.565758"/>
You might need your website person (or SEO person!) to add these to your website, if it's capable of handling it.
You're now way more likely going to get found for your Shop in Bristol!