Near Me - Mobile Search Results

BrisTechTonic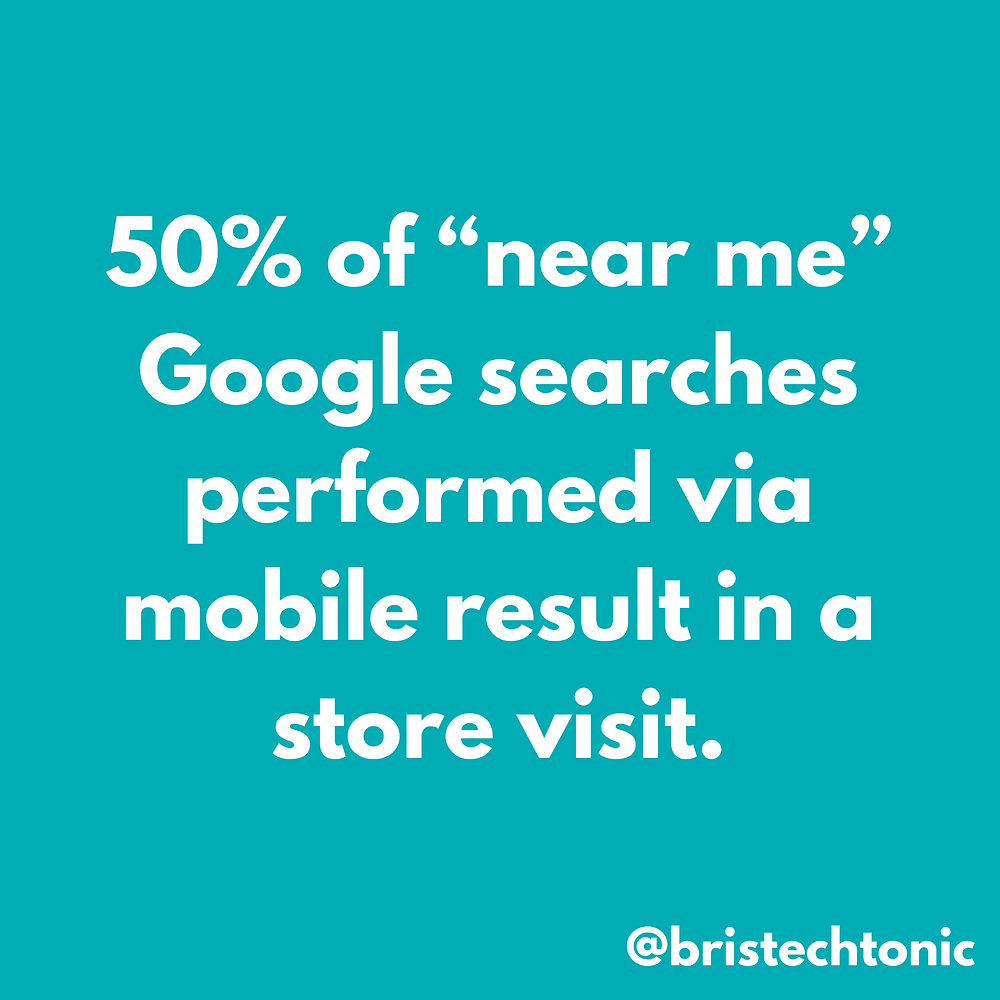 How and why to optimise your site for Local SEO
People searching for things "Near Me" is one of the most common things people will look for, especially on their mobiles. Even more importantly, travelers, tourists, and day visitors use this method to find great local spots to eat and drink.
So, how do you get your site SEO Optimised for local search?
Let's use the example of a Coffee shop. Have you ever opened your phone and searched "Coffee shop near me"? It's a really simple and overlooked search term but have you ever wondered how to best optimise your site to get found in these search terms?
If people are looking for information about something nearby, they generally have the intent to go and do or visit it. By enabling your site to get found, so your business can be seen as somewhere local, you're 50% more likely to get visited. It's got to be worth those few extra minutes optimising your site, right?