Can Social Media help with SEO?

BrisTechTonic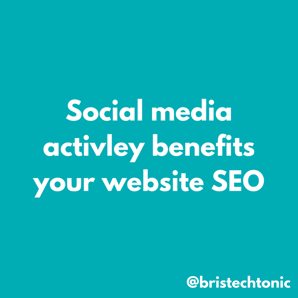 Get your social posts to direct people to your website
Social Media has a HUGE impact on your websites SEO and it's ability to get found in Search Engines.
How you may ask? Well, I'll tell ya! There are a few ways…
Social media platforms get indexed by Search Engines, each time your social media profile refers to your website, a blog article on your site, or a booking link - that creates a backlink to your site.
If people in your audience start clicking those links and browsing your website it shows that there's good traffic to your site.
This demonstrates to search engines that there is an active audience engagement. By doing this, it shows that your site gets traffic and your audience has trust in your site.
If you write something that gets shared, that content is typically shared far and wide on Social Media, the more people that share it, the more chance of people going to your site, which starts building up a bit of weight behind your trust!