Social Media Engagements

BrisTechTonic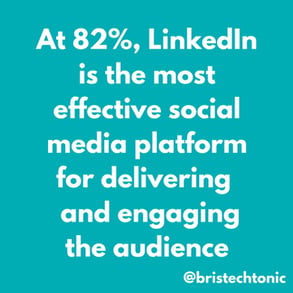 Social Media and your SEO Growth
Social media continues to be a place that most people in the Small Business arena helps attract customers and their ideal audience.
There are lots of reasons behind it but one of the most important and often simple reasons is: People can see your brand. Your business is on show, your products, your services and it helps engage people in the brand they're buying into.
Take each social media platform for its own merit and worth for your business.
Facebook is often used for advertising and creating conversations.
Twitter is usually for announcements and updates.
Instagram is usually for showcasing your work and behind the scenes.
TikTok is more often than not a quick 30-second intro to you or your products or viral trends that may have nothing to do with your brand, but you're actively engaging with the world and what's going on, this helps build social feedback too.
Then, there's LinkedIn. LinkedIn is one of the most engaging platforms, typically for the reason it's a professional network made of people looking to buy and sell, collaborate, inform and educate...not just observe. Consider branching into each platform for your different plans; it might surprise you!
As you've probably seen in the other articles around this blog; Social Media engagements with your website naturally increase your Organic SEO Growth.