Videos double traffic

BrisTechTonic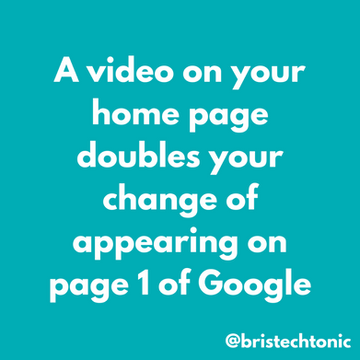 Easy ways to appear on page 1 of Google
Having a video on your home page doubles your chance of appearing on the first page of Google.
Let's say you want to search for something on the internet and you go to Google, you'll search for it. There's also an Image and Video tab as well as plain old search results.
Well, have you considered that YouTube and other video sharing sites are actually their own search engines, too?
Having videos on your site, especially if embedded from YouTube doubles your chances of getting found online.
People often search for "How To" videos on YouTube, if your product or service answers how to do something, by naming the video and surround it with content relating to it, you're way more likely to get found in search results because you're answering someone's question.
It's as easy as that. If you can embed videos on each of your other pages too - you're laughing!