Increase traffic 2000%

BrisTechTonic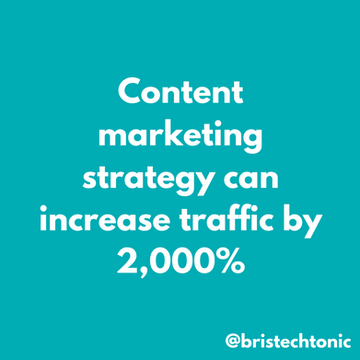 Why content Marketing is a great Organic SEO tactic
Ah, Content Marketing and Organic SEO Growth. How I used to dislike you.
Actually, it's pretty easy I've discovered when you apply the right method. You'll even see this trick in play in my own business.
Let's say you've got a piece of content, let's say this piece of content for example, on SEO Growth and Content Marketing.
It's a blog article.

It also exists as a resource in my SEO Hub.

I published it on Facebook, Twitter, LinkedIn, and Instagram.

I sent a newsletter out about it to all my subscribers.
You may even be reading this because of one of those methods.
That's how you turn one piece of content into at least 7 articles to market, it's crazy how you can explode your content marketing strategy this way. AI is going to become really important too, so it's worth understanding how that works - even if only a little.
Have you done a Podcast? A video for Instagram Stories? Take snippets and those voice-overs and break them down, share them, use them in different areas.
Content marketing is a hugely successful method for getting people to visit your site to read the full article or explore further, which builds engagement, which builds organic SEO growth. It's like a snowball going down a hill... everyone gets on board!
I use and recommend SE Ranking to track how things are going. You can monitor your keywords, your rankings and check what your competitors are up to. It's a really powerful too and it doesn't cost very much either!
Hiring a copywriter for your blogs can often help improve the amount of content you're getting out there. Why not see how BrisTechTonic can help you in this area.
This site contains affiliate links to products. We may receive a commission for purchases made through these links. Thank you for supporting small businesses!