On and Off-Page SEO

BrisTechTonic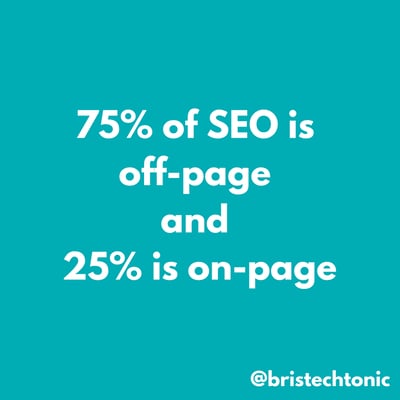 Off-Page SEO and how it helps On-Page SEO
Most websites are designed with appearance in mind; when you format headings, images and layouts they're typically chosen on appearance.
Whilst headings and layouts are important, organic SEO growth mostly comes from your Off-Page SEO Strategy.
There are numerous articles dotted around the Resource Hub and Blogs on Titles, Layouts, Image Optimisation, and so on but you also really need to pay attention to your Off-Page SEO Strategy.
This is where SEO Campaigns come into their own; work out what you want to get found for and why you want to get seen. Then, work out a content marketing strategy that supports the keywords, phrases, services, and products you offer.
Reach out to others in your industry, develop a link building strategy, and work on getting your site found and seen. Share it on Social Media like there's no tomorrow.
Ready to Build Your SEO Backlink Strategy?
Your SEO backlink strategy should serve as a key part of your marketing plans. Without a great backlink strategy, you won't grow your web traffic, reducing your ability to convert people into customers.
If you want to start building backlinking strategies, let us help. We provide high-quality backlink-building services that help you get to the top of search engine results.