SEO and Artificial Intelligence

BrisTechTonic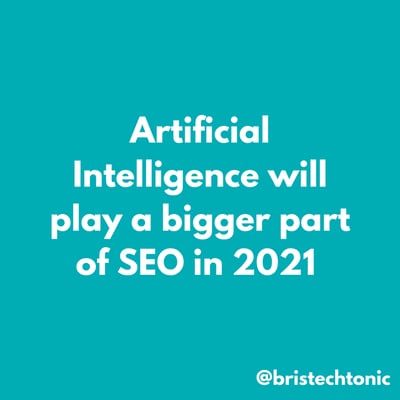 Making your content for Artificial Intelligence
In 2021, AI (Artificial Intelligence) is really going to start checking how people interact with the content they find online. Google, Bing, Yahoo, and all the other big players have an algorithm that checks a long list, let's call it the SEO Secret Recipe.
When checking your site these algorithms will work out if you're answering the questions that the person searching is looking for.
The question is, how do you make sure you get put in front of those people? Simply - make sure you're answering their questions. A really good tool for finding what people are searching for is Answer The Public. It'll help you work out what people are looking for and how you can work that in to your content strategy.
Make sure you're to the point, that your Headings, Images, Videos, Content, URL's... etc all contain the relevant Keywords and Keyphrases that help identify your site as being the one that answers the question someone is asking.
By doing this, it makes sure the information is provided to the AI to ultimately be put in front of your potential audience!
This site contains affiliate links to products. We may receive a commission for purchases made through these links. Thank you for supporting small businesses!